Coronavirus Information
The school will transition to distance learning until at least April 8th (with Spring Break beginning on April 9th), but we do hold out the possibility of re-opening sooner if it is possible to do so
The New York State Department of Health has established a hotline to address questions from the public. If you have questions about what is happening in New York, how the virus is spread, and what to do if you have symptoms, please call 1-888-364-3065. Scroll down for links to useful resources.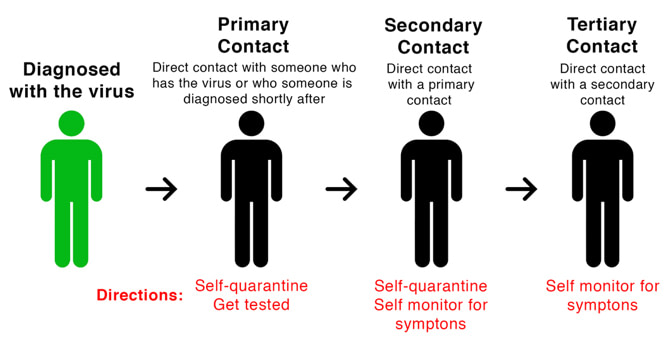 See below for further resources and the most up to date messaging
Latest Updates
When the students were last present in the school building (March 11th), BWS did NOT have a confirmed case of Covid-19.  However, we are following DOH guidelines and as a school, are ceasing to track cases, since we are not in session and our information would therefore be incomplete or partial.
If you or someone in your household tests positive for the virus, or is a primary contact of someone who has tested positive, please let us know immediately so that we can take the necessary precautionary measures: [email protected]
If you inform us that you have tested positive, we will notify the Department of Health, according to current guidelines.
Clarification of Terms
If you are in direct contact with someone who has come down with the virus—or who is diagnosed with it shortly after—you would be considered a Primary contact.  Anyone who came in contact with you would be considered Secondary.  Anyone who came in contact with that person might be considered Tertiary.  As of this writing,  at BWS, we have only had Secondary and Tertiary contacts.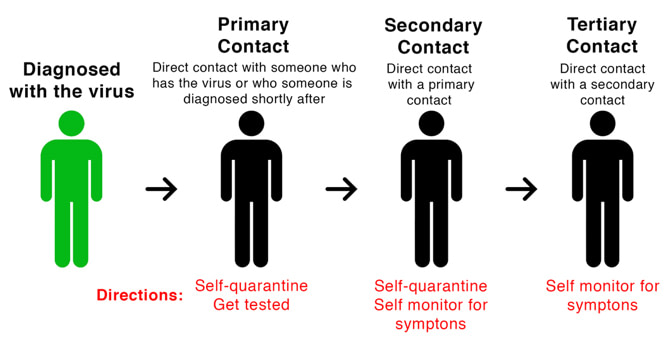 What BWS Will Do in Each Case
If we learn that anyone who is a primary contact has been present on the school premises, we will work with the NYC Department of Health (NYCDOH) and may close the school for a period of time, which could be 14 days (the virus incubation period) or longer, depending on the circumstances of the particular case and updated advisories from public health authorities.  We will err on the side of caution while being mindful of inconvenience to our community members.

If someone in the school has had contact with someone who is primary and is therefore a secondary contact, we will ask them to refrain from coming to school (i.e. "self-quarantine") until the person who is primary has been clear of symptoms for 14 days following their contact with the diagnosed person.  See some guidelines for talking to children about the virus here.

As of this point, tertiaries (that is, individuals who have had contact with a secondary) are not being asked to stay home, but rather to self-monitor for signs of respiratory symptoms and fever and stay home (or report to the nurse, if at school) at the first sign of any common symptoms.  If a student is a tertiary and chooses to stay home, as determined by the DOE, these will be excused absences. For employees who are in high risk categories, we have asked them to speak to members of the Coronavirus Task Force to clarify how these policies apply to them, as we want to support each community member to the best of our ability.