Parent Child
Warm, inviting, and inclusive, Parent Child classes help establish nourishing daily rhythms for your family.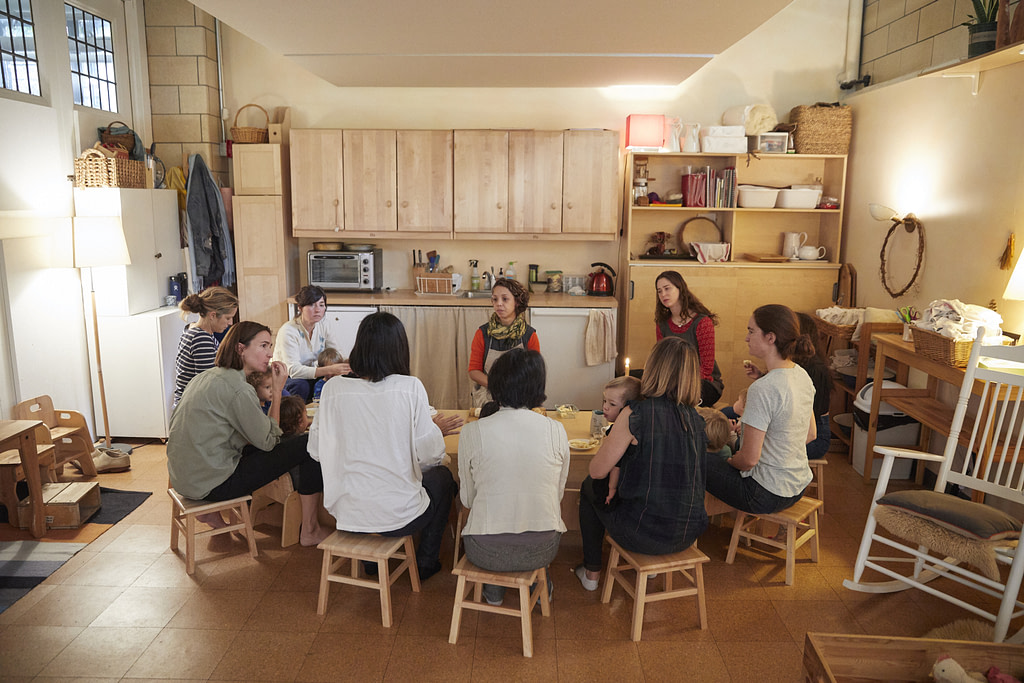 Our Parent Child classes enable young children (ages 9-36 months) to gain new experiences in the secure presence of a beloved caregiver. A Waldorf-trained teacher guides the class through group activities and free play in a gentle rhythm. Parents may observe the children in imaginative free play with toys made from natural materials.
Through a self-initiated exploration of their environment, children engage in foundational sensory experiences. Parent Child classes give caregivers the precious opportunity to witness these moments. Adults may also take this time to learn more about child development and Waldorf education through conversations with teachers and peers.
Our Winter 2020 session will begin mid-January and run through March.
Our Spring 2020 session will run late April through early June.
WINTER 2020 PARENT CHILD SESSION
TUESDAYS
***CLASS FULL*** Ages 9 months – 15 months, 8:45am-9:45am***1 hour***
> 10 classes: 1/14, 1/21, 1/28, 2/4, 2/11, 2/25, 3/3, 3/10, 3/17, 3/24
> Tuition: $430
***CLASS FULL*** Ages 15 months – 2 years, 10:45am-12:15pm
> 10 classes: 1/14, 1/21, 1/28, 2/4, 2/11, 2/25, 3/3, 3/10, 3/17, 3/24
> Tuition: $650
WEDNESDAYS
***CLASS FULL*** Ages 16 months – 3 years, 10:45am-12:15pm
> 10 classes: 1/15, 1/22, 1/29, 2/5, 2/12, 2/26, 3/4, 3/11, 3/18, 3/25
> Tuition: $650
THURSDAYS
***CLASS FULL*** Ages 16 months – 3 years, 8:45am-10:15am
> 10 classes: 1/16, 1/23, 1/30, 2/6, 2/13, 2/27, 3/5, 3/12, 3/19, 3/26
> Tuition: $650
***CLASS FULL***Ages 16 months – 3 years, 10:45am-12:15pm
> 10 classes: 1/16, 1/23, 1/30, 2/6, 2/13, 2/27, 3/5, 3/12, 3/19, 3/26
> Tuition: $650