Parent Child
Soothing, inviting, and inclusive, Parent Child classes help establish nourishing daily rhythms for your family.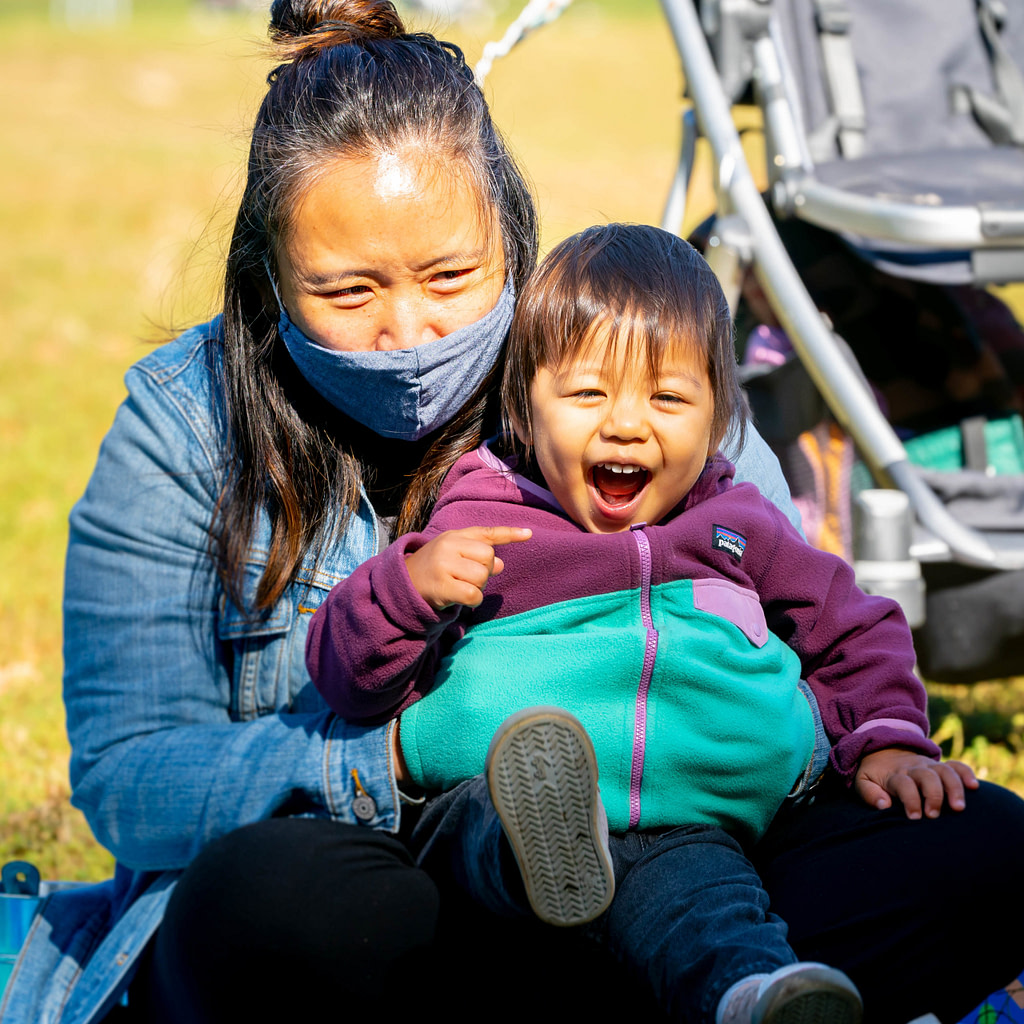 About Parent Child Classes
You'll treasure these classes as rare moments to relax, sit back and observe the growing children as they explore their world. Our warm teacher will skillfully take the lead and guide varying classes of 9 – 36 month-old children in activities. The gentle and unhurried rhythm with a smooth structure are the ingredients that help children thrive and learn to love learning. You'll enjoy the discussions with the teacher around child development and the way Waldorf education honors whole-person learning.
We adjusted our in person classes to smaller class sizes, and all adults and children over 2 years of age are required to wear masks (with space for mask breaks). Our classroom is light and air filled with filters and ventilation. Our outdoor space is adjacent to our school building, and both spaces are designed for safe play. What we understand today for health protocols may be revised tomorrow, and we may well find ourselves needing to adjust them in the coming weeks.
If you think you might be interested in our parent-child classes but would like an opportunity to experience what we offer, please register for one of our complimentary, in-person Tea & Play introductory classes. Bring your little one (and yourself or another caregiver) to enjoy a quick bit of the sights and sounds that are an integral part of our Parent-Child program. You can register here.
Winter 2022 In Person Class Schedule (mid-January to mid-March 2022)
Free Introductory Tea & Play: Tuesday, January 11th | 9:00am-10:00am (9 months-3 years)
Free Introductory Tea & Play: Wednesday, January 12th | 9:00am-10:00am (9 months-3 years)
Tuesdays | 9:00am-10:00am Outdoor Class OR 11:00am-12:30pm (15 months-3 years) ::: Details on the application
Wednesdays | 9:00am-10:30am (15 months-3 years) OR 11:30am-12:30pm (9-months-15 months) ::: Details on the application
Thursdays | 9:00am-11:30am (15 months-3 years) OR 11:30am-12:30pm (9-months-15 months) ::: Details on the application