Parent Child
Warm, inviting, and inclusive, Parent Child classes help establish nourishing daily rhythms for your family.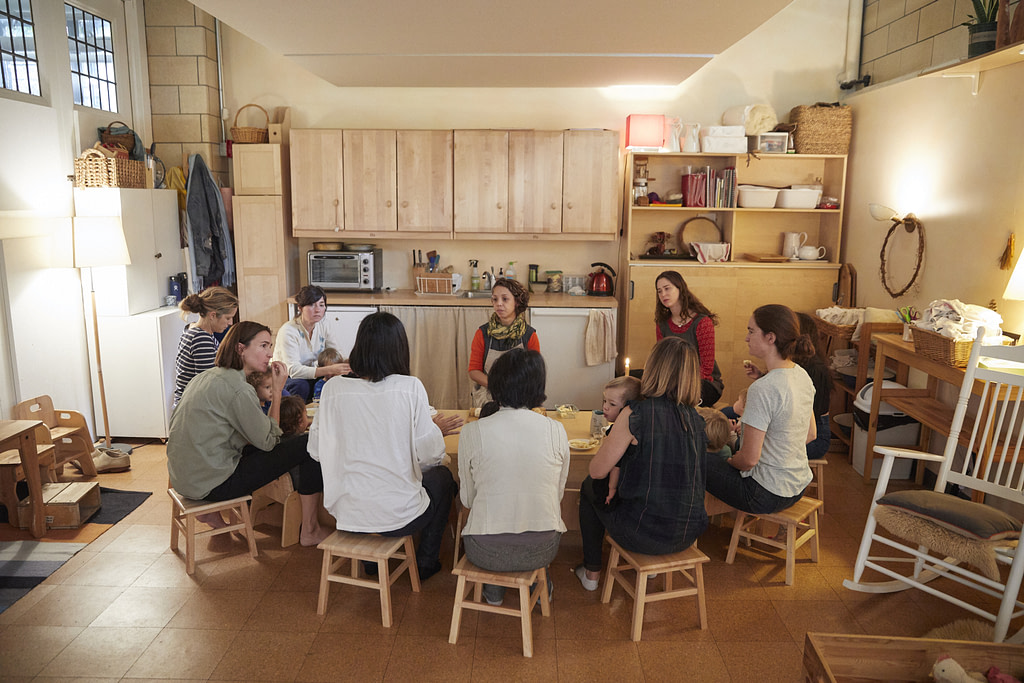 Our Parent Child classes enable young children (ages 9-36 months) to gain new experiences in the secure presence of a beloved caregiver. A fully trained, master Waldorf teacher guides the class through group activities and free play in a gentle rhythm. Parents may observe the children in imaginative free play with toys made from natural materials.
Through a self-initiated exploration of their environment, children engage in foundational sensory experiences. Parent Child classes give caregivers the precious opportunity to witness these moments. Adults may also take this time to learn more about child development and Waldorf education through conversations with teachers and peers.
During Covid, our Parent-Child classes are held online and, when local authorities permit, in Prospect Park.  
Online programs, which have been extremely popular with parents and toddlers this past Spring, are reasonably priced and provide time for song, story, and puppet time, as well as discussion around parenting issues; park classes, which last 1 ½ hours and are held outdoors under a tent, involve safely-distanced time to socialize, sing and play, and connect with like-minded parents.
Our summer sessions are anticipated to start in August.  Please contact our Admissions office for details on timing and pricing.