Parent Child
Soothing, inviting, and inclusive, Parent Child classes help establish nourishing daily rhythms for your family.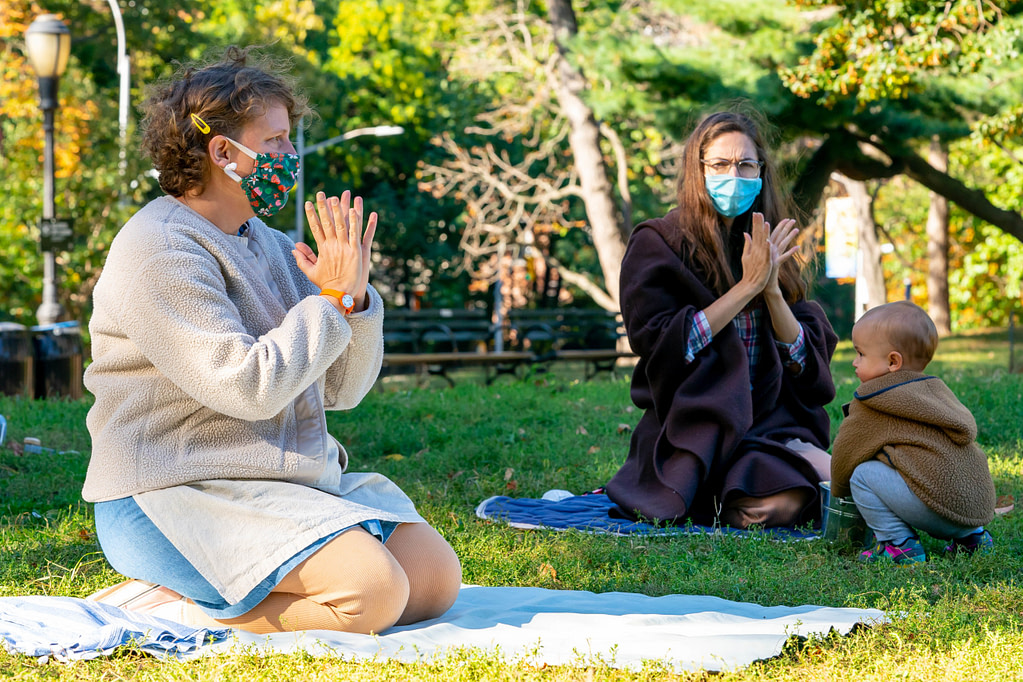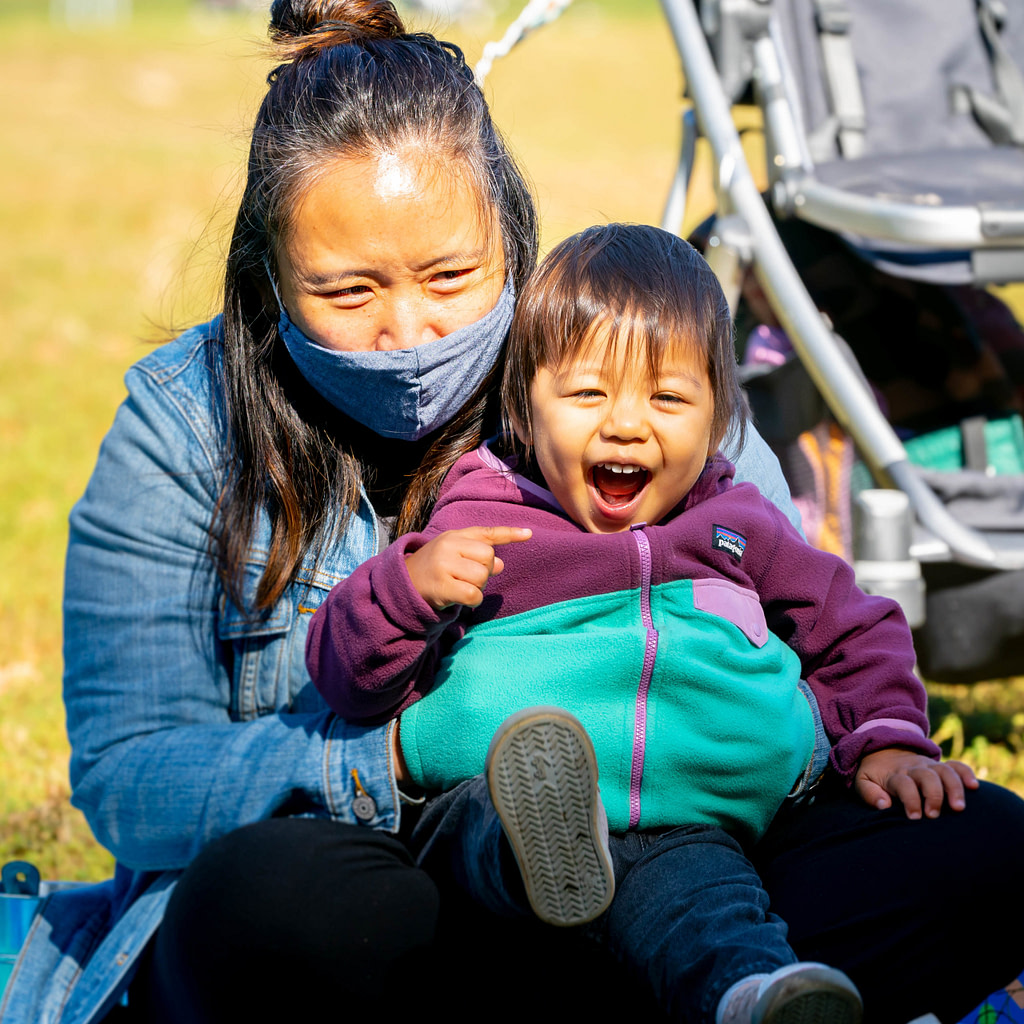 About Parent Child Classes
You'll treasure these classes as rare moments to relax, sit back and observe your growing children as they explore their world. Our warm, Waldorf-trained Early Childhood teacher will skillfully take the lead and guide your birth – 36 month-old children in activities. The gentle and unhurried rhythm with "just-right" structure are the ingredients that help children thrive and learn to love learning.
You'll enjoy the discussions with the teacher around child development and the way Waldorf education honors whole-person learning.
Winter 2021 Class Schedule 
Choose to join us in person at Ft. Greene Park, online from your own home, or both!
The Ft. Greene classes are in-person for 1 hour of fresh-air "classroom. " You and your child will enjoy this together-time with familiar rhythms and activities.
Online classes are also a popular choice, with many short classes available at your convenience. You'll enjoy the same teacher-led gentle pacing and familiar blend of delightful songs, stories, puppet time, and parent discussion from the comfort of your home.