Mission & History
The Brooklyn Waldorf School provides an education that meets the needs of each student in a developmentally appropriate manner, integrating critical thinking, emotional intelligence and the arts through the curriculum founded by Rudolf Steiner.
Mission
At the Brooklyn Waldorf School, your child will build a foundation for a lifetime of learning and discovery. Our comprehensive curriculum reimagines the basic tenets of a Waldorf education, developed by Rudolf Steiner, and applies them in a more modern, urban setting. Through leading a balanced and well-rounded school life, our students will come to understand themselves as agents of change in an ever-evolving world. Educators at the Brooklyn Waldorf School care for their students as whole individuals and provide not only for their academic development, but also for their emotional intelligence, artistic capacities, and physical knowledge of their surrounding environment.
The Brooklyn Waldorf School was founded in 2005 by a body of parents and Waldorf graduates who sought a nurturing space within the city where their children could discover and explore their inner potential. This initial seedling of community grew, and classes expanded to include Parent Child, Early Childhood, Elementary and Middle School. To accommodate our burgeoning population, the school moved from its original space in Fort Greene to a more permanent home in Bedford-Stuyvesant. Claver Castle, where BWS now lives, has been a hub of cultural and educational exchange since its construction in 1931, and we are proud to continue that tradition.
The school is a developing member of the Association of Waldorf Schools of North America (AWSNA) and a full member of the Waldorf Early Childhood Association of North America (WECAN).
History of Claver Castle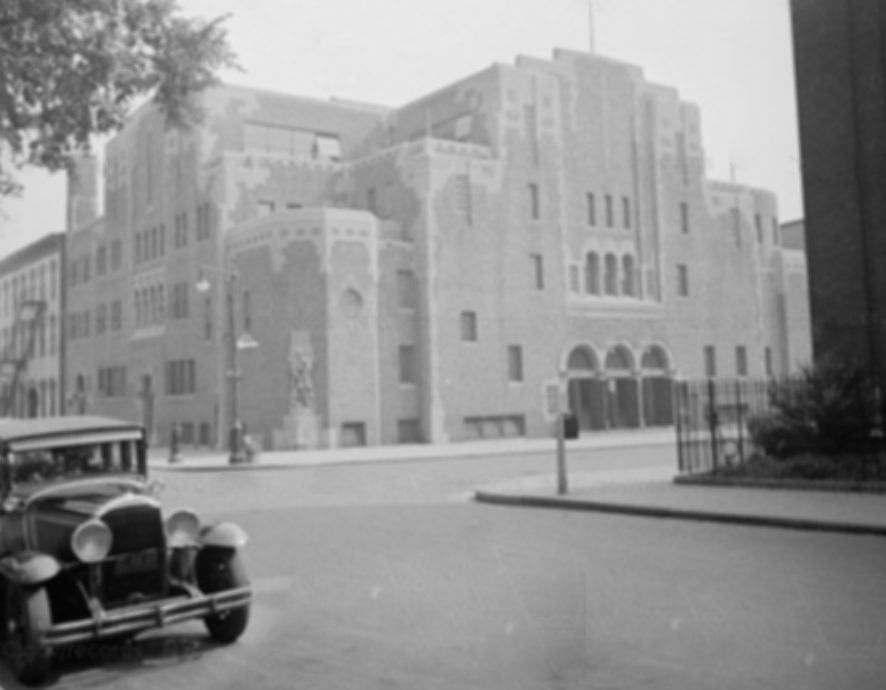 Claver Castle, which was designed by Henry V. Murphy as a school and community center, was owned by St. Peter Claver Catholic Church and was constructed in 1931. For numerous decades, the Church, School and Community Center served and welcomed Bedford-Stuyvesant's growing African American community.
From 1921 until 2007 when it merged with two other Bedford-Stuyvesant parishes, St. Peter Claver Catholic Church played an important role within Bedford-Stuyvesant. From the 1931 until its closure in 1988, St. Peter Claver School and Community Center served many of the neighborhood's growing first- and second- generation African American immigrant children, whose families had settled the area from the American South and the Caribbean. For much of the 1930s, Bedford-Stuyvesant became New York City's second largest African American community. By 1950, the number of African Americans had risen to 155,000, comprising about 55% of the population of Bedford–Stuyvesant and by 1960, 85% of the population was African American. During these years, Claver Castle's gymnasium and auditorium became known as the "Little Apollo" for Brooklyn Catholics and non-Catholics who visited it, producing many famous celebrities, including jazz singer Lena Horne.
While the neighborhood's African American population increased during these years, inversely many of the non-African American residents (primarily Jews and Italians) decreased, leaving Bedford-Stuyvesant and moving to Long Island. As a result, formerly middle class white homes were turned over to poorer black families. Sadly, social and racial divisions in the country and the city contributed to divisions within the neighborhood that climaxed with race riots (1964, 1967 and 1968), a teacher strike (1967), and a power outage that resulted in 134 stores being looted (1977). Despite these very tumultuous events, Claver Castle served the Bedford-Stuyvesant neighborhood by hosting frequent and well-attended catholic youth organized (CYO) basketball practices and games. Children and families found a safe-haven at Claver Castle where they could come together and be a part of a vibrant and active community. The building and its community programs provided the neighborhood's youth with values, skills and relationships that lead to positive behaviors and better health. Lives were changed on the gym floor at Claver Castle, and the Brooklyn Waldorf School wants to continue that experience.
In the 12 years since its founding, Brooklyn Waldorf has grown to offer a strong early childhood (parent-and- child classes, nursery and kindergarten) through eighth grade Waldorf/Steiner curriculum to over 200 students from 170 families who live in Brooklyn, Manhattan and Queens.